Productivity Apps I use #QuarantineEdition
These apps have enabled me stay productive even during the quarantine time of 2020. They are in no particular order of importance.
These apps have enabled me stay productive even during the quarantine time of 2020. They are in no particular order of importance.
TL:DR(Too Long: Didn't Read): Slack, Telegram, Zoom, Notion, Trello, FreeConferenceCall, Spark Mail, Canva, IINA.
Slack
Slack is what I call "WhatsApp for teams". Its the go between work and some fun, depending on how you use it and your team members. Slack has groups called channels, one on one chat spaces, ability to add bots (little programs that run inside another program specifically for automation of tasks)
I use slack for keeping tabs on the different activities going on in different teams. These include server notifications, code changes and pushes, scheduled calendar events, tasks to be done and those completed, news (yes I use an awesome RSS Bot to fetch the news for me in slack), Google drive files that have been shared with me, team discussions on ongoing projects and link sharing and storage.
If you are the kind who is on more than one team and want to keep tabs on things going on across those teams, I recommend Slack as a must have productivity tool.
Telegram
Telegram is basically a WhatsApp alternative. They ushered in a new era of messaging with lots of features that make WhatsApp so boring 🤦🏾‍♂️. It can be accessed on the web, desktop and mobile and your chat history is stored in the cloud thus rendering the "I lost my chats" excuse obsolete.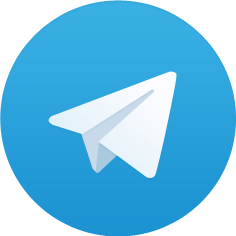 I use telegram for mainly creating and testing bots(I am a techie, remember?) but aside from that, I use it for keeping sending large files as telegram supports file uploads of up to 1.5GB at the time of writing this article. I usually send large files to my friends and colleagues and these include movies, software installers, video tutorials, document files, Android app APKs etc.
Telegram has certain features that I find very interesting eg its extensive support for bots ( the little programs I talked about earlier), a group having up to 5000 members 🔥 at the time of writing, secret chats (basically messages that disappear after a time you have set) and the ability to chat from whichever device you have whether a tablet, laptop, smartphone etc but telegram does not support Smart TVs...yet.
Zoom
Let me first admit that I had heard of Zoom but I did not take it seriously until quarantine came around. The simple reason for this is that I was used to Skype and on some rare occasion Google Hangouts now renamed to Google Meet. It took just a day for me to realize Zoom had zoomed (pun intended) out of the blue as everyone in my circles was talking about it, so I checked it out and I must say am impressed so far.
You might be already familiar with Zoom but I only use it for online meetings, preferably audio since I am not a fan of video meetings 🤷🏽‍♂️ nothing less nothing more. The main key points for using Zoom apart from the quarantine attention it got is the simple interface, ability to use it even without an account, performance over slower networks, automatic meeting recording when you are the host and the cool power shortcut of temporarily unmuting yourself by pressing the space bar.
Notion
Notion is that cool app your friends told you about that you might not yet have tried. Its an awesome mix of a task manager (like Trello), personal diary, book-marker, note-sharing-for-presentations kind of app. You get the idea, right? 🤔. Notion is available on the web, desktop as well as an app on Android and iOS.
Notion has a very simple interface but with many powerful features that you need to check out for yourself. I use Notion for keeping ahead of my personal tasks like writing blog posts, saving interesting links in a beautiful way, sharing meeting minutes that can be instantly updated by the collaborators whether on the web or app. This app helps me keep up with whatever schedule I have and from anywhere I am. Did I tell you that the app has this seamless way of syncing data? Okay well I just did. Aside from the work related thins
Trello
Trello is a simple task management platform for both individuals and teams. The app uses a style of task management called KanBan, which is a workflow management method designed to visualize the entire task list. Trello has an interesting feature called Power Ups which is basically a plugin system that enables Trello connect to your calendar, slack and other applications. Trello is available on the web, desktop and as an app on Android and iOS.
I use Trello to keep the ever changing landscape of my work in balance. This app helps me prioritize my day so as to eliminate issues of burn out because, I believe work-life balance is important. You can use templates to layout your tasks on a kanban board, add comments to a given task, invite other members to collaborate with, add members to a specific task, set due dates, add attachments etc. Yeah, its task and workflow management 101.
FreeConferenceCall
Free Conference call is a Zoom alternative that is quite simple to use but has been around for sometime. I first discovered this application while serving in church as many people were using it for mainly online prayer meetings. This simple but robust application has a generous free tier and also has a dial-in option which I have honestly never used.
I use FreeConferenceCall for majorly hosting online prayer meetings at my local church as well as attending other prayer meetings in the same church. My use of FreeConferenceCall increased drastically in this quarantine season. FreeConferenceCall has a desktop application and a mobile application available on both Android and iOS though I have not used their mobile app....yet.
Spark Mail
Spark mail is a mail client that helps you love email again. I discovered this email client 2 years ago after being frustrated with the former options I had. This email client keeps up with my day and auto arranges emails in a way that helps me read the important ones in the moment and read the other things like newsletters when the work day is done. Its available on Android, iOS and Mac platforms currently.
Spark has this cool feature of commenting on emails sent and these comments are only visible by your team members. This is one of those features that made me adopt Spark mail as my standard email client. It's just amazing to discuss an email with your team mates before sending it out. The other feature is the ability to draft a single email with your teammates. This is basically a blend of Google Docs and Gmail and its such an awesome feature, you need to try it out yourself.
Canva
Canva is my go to place for quick and easy creative design work I need for different things especially social media presence for my teams. I discovered and began using Canva about 2 years ago when I was looking to make a simple graphic for one of my teams and I needed it real fast. I highly recommend Canva especially for those of you who are not into graphic design but need something simple and neat for the occasion.
I have not used all of Canva's features since it's just my go to tool for quick and easy neat graphics for an occasion especially the Internationally celebrated days like Mother's day. Canva has lots of templated creative design "snippets" in different categories and I believe its aimed at creative design for the rest of us. You can quickly make posters, logos, Instagram posts, Facebook posts, Flyers, Book covers etc.
IINA
First of all, delete VLC player from your Mac computer 😒 then install IINA .Well, apart from the pronounciation issues with the name, IINA is a futuristic media player for Mac period. Unfortunately its not available for Windows PCs yet but for those who are curious, the player is completely free and open source (meaning the code is actually available for free). I use IINA to keep me engaged on Youtube while allowing me to work, basically never missing a thing.
The sleek interface, automatic playlist loading, awesome touch bar feel for those who have touch bar enabled Mac computers, automatic play resuming, automatic subtitle detection and downloading, Picture-in-Picture, Force Touch support, Stand alone music mode for audio files etc etc. If you have a Mac computer, I think IINA is a worthy media player, well at least for me.